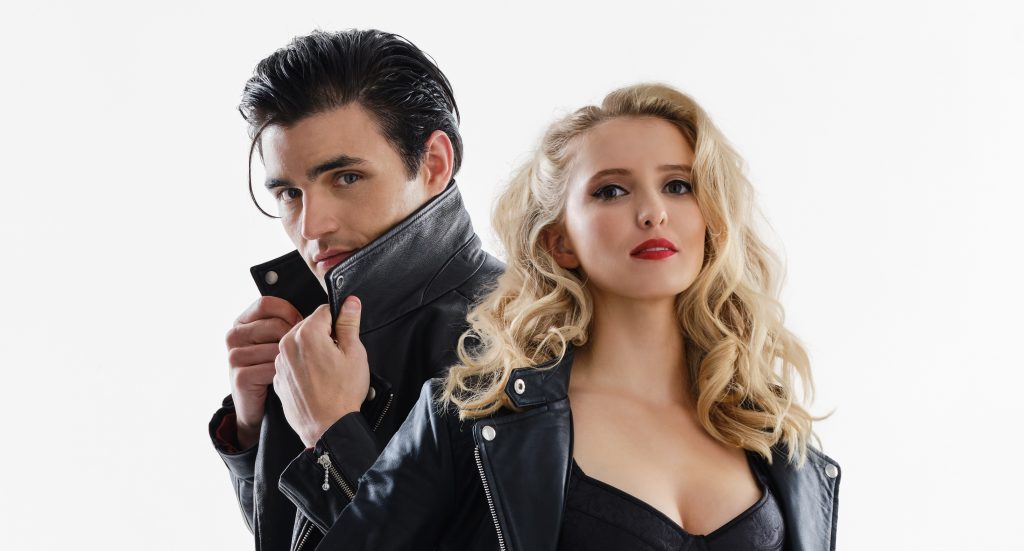 Some of Australia's favourite performers are joining the cast of the multi-million dollar stage production of GREASE, including Patti Newton as Miss Lynch, Marcia Hines as Teen Angel and Jay Laga'aia as Vince Fontaine in the hit musical set to open in Melbourne on 31 December 2023 and in Sydney from March 2024.
They will be joined by Sydney's Annelise Hall, who most recently featured in The Marvellous Elephant Man as well as Aspects of Love at the Hayes Theatre, in the coveted role of Sandy made famous by Olivia Newton-John. Melbourne's own Joseph Spanti, best known for Friends! The Musical Parody and Cruel Intentions: The 90's Musical, will be donning the famed black leather jacket as Danny Zuko, played by John Travolta in the movie version of the much- loved musical.
Set to be Melbourne's big summer musical, tickets go on sale for the Melbourne season of the brand-new production, opening at Her Majesty's Theatre from 31 December, on Friday 23 June. Tickets go on sale for the Sydney season on Friday 21 July, where it will debut at the Capitol Theatre March 2024.
"This is a spectacular cast that we have assembled with some of Australia's best performers who will knock your socks off with their high energy performances of GREASE's most loved and unforgettable songs. I know Australia will fall in love with Annelise and Joseph just like they did with Olivia Newton-John and John Travolta in the movie version and I can't wait for you all to be part of the fun and electrifying energy of one of the favourite musicals of all time," said producer John Frost.
Featuring dazzling costumes and all those unforgettable songs from the movie, including
Summer Nights, Sandy, Hopelessly Devoted to You, You're The One That I Want, Greased Lightnin', and Grease is the Word, GREASE really is "fast, furious and thrilling, an injection of raw energy… and fun, fun, fun!" (The Daily Mirror, UK).
Since the show's Broadway premiere and the hit movie starring John Travolta and Olivia Newton-John – which went on to become the highest grossing movie-musical of all time – the
Tony Award nominated GREASE has triumphed across the globe, with its irresistible mix of adolescent angst, vibrant physicality and 1950s pop culture.
At the time that it closed originally on Broadway in 1980, GREASE's 3,388-performance run was the longest musical in Broadway history, and with the addition of the recent Pink Ladies series, currently on Paramount+, GREASE is officially the most expansive cinematic universe derived from a stage musical.
Following the stage premiere, the musical has famously been produced for the screen and inspired both a 1982 film sequel and a 2007 competition reality series, Broadway revivals of the stage show as well as numerous international productions. Further casting announcements will be made in July.
John Frost for Crossroads Live Australia present
GREASE
Starring Joseph Spanti and Annelise Hall
With Patti Newton, Jay Laga'aia and Marcia Hines as Teen Angel
Her Majesty's Theatre, Melbourne From December 31 2023
Capitol Theatre, Sydney From March 2024
TICKETS ON SALE FOR THE MELBOURNE SEASON AT 10:00AM FRIDAY 23 JUNE VIA WWW.TICKETEK.COM.AU AND THE SYDNEY SEASON ON FRIDAY 21 JULY WAITLIST NOW FOR PRIORITY ACCESS TO TICKETS HTTP://GREASEMUSICAL.COM.AU
For further information visit www.greasemusical.com.au
Director – Luke Joslin
Choreographer – Eric Giancola
Set & Costume Design – James Browne Lighting Design – Trudy Dalgleish Sound Design – Michael Waters
Find us on Facebook and Instagram @GreaseOzTour #greaseistheword