ABOUT MUSICALS AUSTRALIA
Musicals Australia is the brainchild of Henry Sachwald.
He created the radio program "Henry Sachwald's Theatretrack" for 3MBS FM, in 1984 as the first step in bringing both new and old musical theatre repertoire to the attention of the general public.
Audience interest in musical theatre has grown steadily since HST first went to air in 1984. The public response to the live radio broadcast of the 700th program at Chapel Off Chapel in October 2001 has given Henry the confidence to take the next step in the presentation of Australia's world class musical theatre performers, composers and writers: Musicals Australia.
What is Musicals Australia?
Musicals Australia is a not-for-profit organisation established explicitly to provide a varied range of unique professional musical theatre experiences to Australian audiences at reasonable prices. Musicals Australia will initiate and present professional musical theatre activities, projects and productions that will achieve these objectives.
Musicals Australia needs your support
There are now two easy ways you can immediately support Musicals Australia:
Secure Online Donation via Paypal: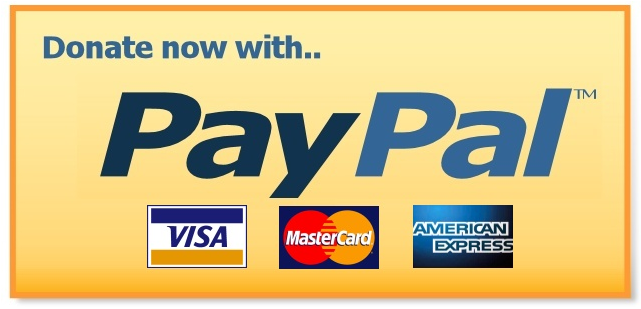 Mail donations payable to:
MUSICALS AUSTRALIA DONATIONS FUND
P.O. Box 2087
Caulfield North 3161
AUSTRALIA
AIMS AND GOALS
To make going to the theatre a habit for the general public, just like going to the movies or the footy.
To develop a larger audience of appreciation for musical theatre.
To entertain and enlighten audiences.
To further develop professional musical theatre excellence.
To produce professional musical theatre at affordable production cost and box-office prices.
To encourage and support the development of new musicals for performance in Australia and abroad.
To establish a musical theatre resource centre in Australia for musicians, actors, writers, directors, choreographers and designers.

MUSICALS AUSTRALIA DONATIONS FUND
About the Musicals Australia Donations Fund
MUSICALS AUSTRALIA is a musical theatre organisation with a difference. We are designed to serve the public and the entertainment industry through our non-profit status. We are an organisation whose goal is to re-invest our earnings from the presentation of professional musical theatre attractions into the community through educational programs in the Primary, Secondary and Adult Education sectors of the community. We will provide musical theatre workshops and master classes for industry professionals. We plan to establish a home base for our operations that will become the Centre for Australian Musical Theatre housing performance space(s), a music library and education and resource centre.
Invest in the future of Musical Theatre in Australia by making a contribution to the MUSICALS AUSTRALIA DONATIONS FUND today.
Musicals Australia – The Logo and its Meaning
The Musicals Australia logo symbolises Australia in the theatrical spotlight.
Musicals Australia (MA) is a not-for-profit professional music theatre organisation.